Eras Gone Bullet Molds was began for a simple reason. I wanted an authentic conical shaped bullet to shoot in my Civil War black powder revolvers. The only other option for the cap & ball shooter is round balls or modern conical designs.
Set up fees for custom molds are expensive. So, to get the single mold I required, I had to buy at least 30 from a prominent mold maker to make the project affordable. I figure I could keep one, give one to my buddy who did the mold design drawings and sell off the other twenty-eight. When I announced the idea on the Black Powder Revolver Enthusiast Facebook page, the response was overwhelming. Many folks were also looking for what I desired, and in many other original designs and calibers too. So, the idea of selling molds for 19th Century muzzle loading bullets was born. I chose the name of my history and archaeology blog, "Eras Gone" for a company name.
Click the "Store" button to take you to our list of offerings.
Our molds are produced on a proprietary basis by LEE Precision and sold exclusively by Eras Gone Bullet Molds. Each mold comes complete with handles and are ready to start casting!
INTERNATIONAL CUSTOMERS!
I will also allow shipments to the UK, EU. Total cost of a single mold shipped to these areas is $105. Multiple molds in one package will reduce the cost. Others countries may vary in cost. Shipping to Australia and New Zealand requires Priority Express shipping which runs over $70, which makes sales to those locations impractical. Hopefully that will change soon.
I had to absorb several hundred dollars in lost packages early during COVID, hence my temporary suspension of overseas shipping last year. Things have improved now, but I cannot be responsible for lost packages after they leave the US port of debarkation. US Mail will be moving extremely slow during the holiday season!
Please contact me directly by email for orders. erasgonebullets@gmail.com
NOTE: Disregard the "Log In" feature it is not operable!
Thanks!
Mark Hubbs
Eras Gone Bullet Molds
As Seen in

Guns of the Old West

Magazine and Muzzleloader Magazine!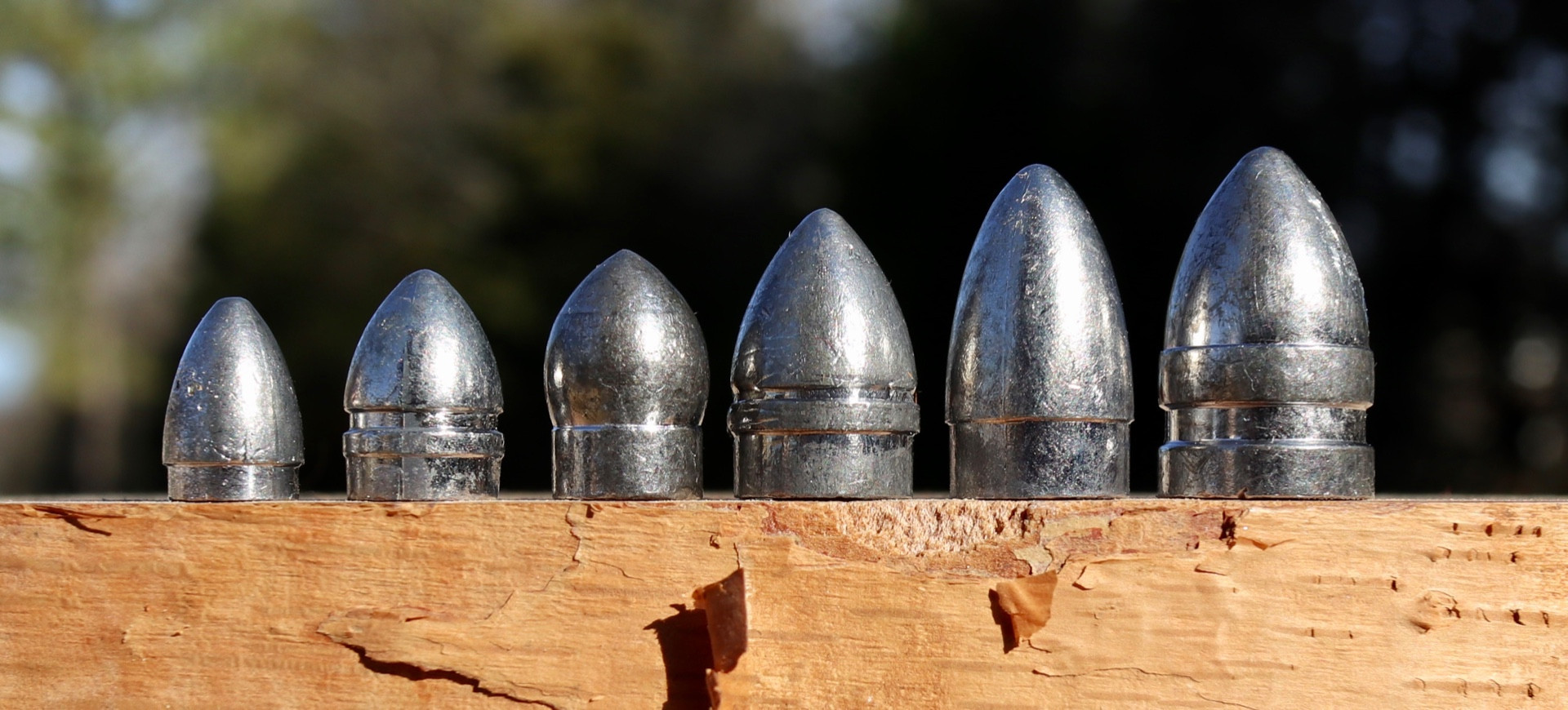 Mold Availability Update



LEE Precsion tells me that they will begin to fill all of my orders now, in sequence. I should be getting a shipment every 1-2 weeks until they are all filled. My stock is finally building up. I hope it will remain consistant again as it was in pre-COVID days.
.44 Dragoon - Sold Out

.50 Smith Carbine - Available now
.44 Kerr - Available Now
.54 Sharps - Available Now
.44 Johnston & Dow - Available Now

.36 Richmond Labs - Available Now
.36 Colt Cartridge Works - Available Now
.31 Baby Dragoon - Available Now
.44 Johnston & Dow six cavity - Available Now


A reminder that I don't take back orders, have no wait lists and I can't notify folks when stock gets in. This one man operation already has both hands full now without adding those services.
I appreciated everyone's interest, business and patience!